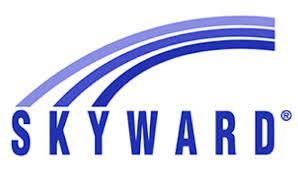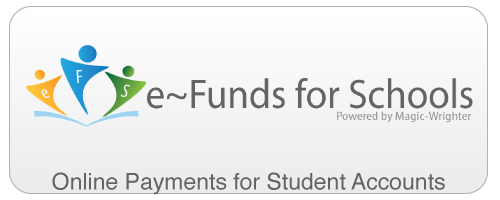 2022-2023 Northwestern Student Registration Information
NEW STUDENT ONLINE ENROLLMENT - NEW STUDENTS TO NORTHWESTERN:
If you are a new student planning on attending Northwestern Schools for the 2022-2023 school year please begin the process of enrolling by clicking on the link below. Please understand that if you live outside of the Northwestern district, enrollment is not guaranteed.
_________________________________________________________________________________________________
ONLINE REGISTRATION - EXISTING ENROLLED STUDENTS AT NORTHWESTERN:
Skyward Online Registration will open on Monday, July 18, 2022. All students currently enrolled at Northwestern must complete online registration. Returning students are expected to register online by going to Skyward Family Access. Please click this LINK to go to Skyward Family Access.
ALL STUDENTS SHOULD BE REGISTERED BEFORE SCHOOL BEGINS!
_________________________________________________________________________________________________
SCHOOL SPECIFIC INFORMATION:
NORTHWESTERN HIGH SCHOOL
Freshman Orientation - Wednesday, August 3rd from 10:00 AM to 1:30 PM in the Auditorium.

New Student Orientation - Thursday, August 4th at 10:00 AM in the High School

Learning

Commons (Library).
NORTHWESTERN MIDDLE SCHOOL
Middle School Orientation - Wednesday, August 3rd from 1:45 PM - 3:30 PM in the

Fieldhouse Lobby. This is open to all 7th Grade and new 8th Grade students.

Middle School Open - Northwestern Middle School will be open on August 3-4, 2022 from 8:00 AM to 1:00 PM for students to locate classrooms and decorate lockers.
NORTHWESTERN ELEMENTARY
Please join us on August 4th between the hours of 5:00 pm and 6:00 pm for students in grades 1-6 to drop off their school supplies to their classrooms! This will be a very casual drop and go event! If you are unable to attend, no worries! Students can bring their supplies during the first week of school as usual! Kindergarten students will have the opportunity to drop off their supplies in their classrooms during their scheduled screening time. We hope to see you on August 4th!
Parent Night
We will have parent meetings during the week of August 15th-19th that are individualized to your child and their grade level. Please see the schedule below for the dates and times of our parent nights and mark them on your calendars. You will be given lots of information at these meetings!
Monday, August 15th
Grade 2: 5:30 pm
Grade 4: 6:30 pm
Tuesday, August 16th
Grade 3: 5:30 pm
Grade 5: 6:30 pm
Wednesday, August 17th
Grade 1: 5:30
Grade 6: 6:30

Thursday, August 18th
Kindergarten: 5:30
HOWARD ELEMENTARY
Howard Elementary will be hosting a Back to School Information Night on Monday, August 8th. Your child's teacher will be sharing important information about classroom routines and expectations. We will follow the schedule below. Please plan to bring your child's school supplies and to arrive a few minutes early. Teacher's will have an area set up for your to organize the supplies you bring.
5:00-5:30 1st and 2nd grade

5:30-6:00 3rd and 4th grade

6:00-6:30 5th and 6th grade

6:30-7:00 Kindergarten
We look forward to seeing everyone on August 8th!
_________________________________________________________________________________________________
GRADE LEVEL SUPPLY LISTS
2022-2023 HES Student Supply List
2022-2023 NES Student Supply List